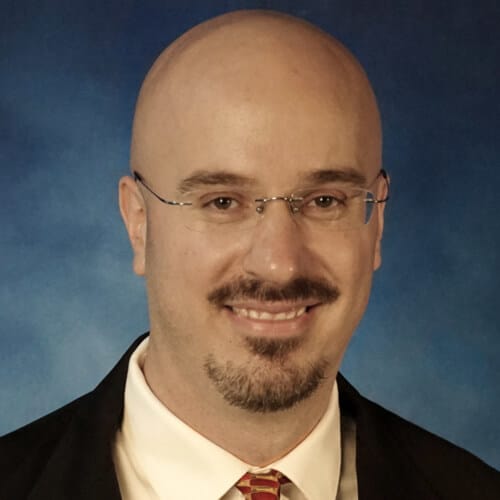 TEACHING AREA
EDUCATION
ThM Old Testament Studies – Grand Rapids Theological Seminary
MA New Testament Studies – Grand Rapids Theological Seminary
MS Applied Mathematics – Rensselaer Polytechnic Institute
BS Mechanical Engineering – Cedarville University
---
Andrew Heyd has been a full-time faculty at IGSL since 2013. Presently, he is Chair of Biblical Studies Discipline. Besides teaching classes on the Pentateuch, Psalms, Hosea, and Hebrews, he is an Iron Sharpening Group (ISG) leader and a member of the Innovation strategic team.
He received awards such as the Rensselaer Topper Award for academic excellence; the Holmes Engineering Scholarship for scholastic achievement, service, and extra-curricular involvement; and the Nehemiah Greek Award for outstanding Greek language scholarship.
He also had longtime involvement in local church teaching and small group discipleship, as well as experience in serving as a deacon prior to coming to IGSL. He wrote a thesis on "The New Covenant in Hebrews: Intertextuality and Intratextuality" for his MA and "Hosea 2: An Intertextual Approach" for his ThM.
Andrew is a firm believer that all of life is an act of worship. He also has a strong interest in helping people understand Scripture from the foundation of Genesis through redemption in Exodus and beyond to grow in understanding and following Jesus.
Andrew and his wife, Suzanne, are from the United States. In his spare time, Andrew enjoys reading, taking walks, hosting dinner parties, and playing guitar. He also plays basketball and volleyball.
---